Keeping The Crowd In Crowd Funding – Plus IFISA Process Guide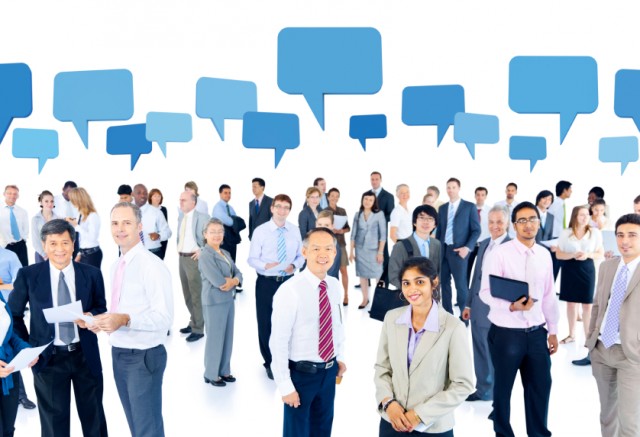 Our determination to keep the crowd – individual investors – in crowdfunding is on the record. That does not preclude forming partnerships with bigger commercial lenders, but the individual will always have a place in peer-to-peer (P2P) lending.
Our friends at P2P Finance News quote Orca Money's Iain Niblock's thoughts on the debate:

While much of the attention may be on business lending at the moment, the intrinsic strengths of consumer lending remain. "There is a bigger market of consumers, you just have to offer a better product," adds Niblock. "The returns in consumer P2P lending are actually growing.
"With consumer lending you get a lot more loans in your portfolio [for a given sum invested] because each loan is smaller, so you get more diversification."
However, Niblock predicts that P2P consumer lenders will increasingly face rivals from outside the sector. "What's going to impact P2P is when the challenger banks start lending," he states. "Take Marcus from Goldman Sachs – they have taken huge deposits, what's going to happen when they start lending to consumers?"
The challengers may prove tough to beat: P2P platforms have to provide a return to their investors, whereas deeper-pocketed challenger banks can afford to buy market share with loss-leading rates, at least in the short term.
P2P lenders must also manage the perpetual balancing act of matching the demand for loans from borrowers with the supply of funding from investors, an issue that tends to become more rather than less complex as the size of the business increases. Of the 'big three', only RateSetter remains fully focussed on retail funding. Zopa's P2P investment is now approximately two thirds institutional money and one  third retail.
Concerns have also been expressed that Brexit-related fears over the economy may hit both consumers' appetite to borrow and their ability to repay, with negative consequences for origination levels and default rates.
A Process Guide To Innovative Finance ISA Investment
Money&Co. lenders have achieved an average return of more than 8 per cent gross (before we deduct our one per cent fee).
That figure is the result of almost £15 million of loans facilitated on the site, as we bring individuals looking for a good return on capital together with carefully vetted small companies seeking funds for growth. Bear in mind that lenders' capital is at risk. Read warnings on site before committing capital.
All loans on site are eligible to be held in a Money&Co. Innovative Finance Individual Savings Account (IFISA), up to the annual ISA limit of £20,000. Such loans offer lenders tax-free income. Our offering is an Innovative Finance ISA (IFISA) that can hold the peer-to-peer (P2P) business loans that Money&Co. facilitates. For the purposes of this article, the terms ISA and IFISA are interchangeable.
So here's our guide to the process:
Step 1: Register as a lender. Go to the login page, and go through the process that the law requires us to effect. This means we have to do basic checks on you to comply with money-laundering and other security requirements.
Step 2: Put money into your account. This is best done by electronic transfer. We can also process paper cheques drawn in favour of Denmark Square Limited, the parent company of Money&Co.
Step 3: Buy loans in the loan market. Once you've put cash in your account it will sit there – and it won't earn interest until you've bought a piece of a loan. It's this final step that requires lenders and IFISA investors to be pro-active. Just choose some loans – all loans on the Money&Co. site can be held in an IFISA – and your money will start earning tax-free interest.
The ISA allowance for 2019/20 is unchanged from last tax year at £20,000, allowing a married couple to put £40,000 into a tax-free environment. Over three years, an investment of this scale in two Money&Co. Innovative Finance ISAs would generate £8,400 of income completely free of tax. We're assuming a 7 per cent return, net of charges and free of tax here.
Once you have made your initial commitment, you might then consider diversifying – buying a spread of loans. To do this, you can go into the "loans for sale" market. All loans bought in this market also qualify for IFISA tax benefits.
Risk: Security, Access, Yield
Do consider not just the return, but the security and the ease of access to your investment. We write regularly about these three key factors. Here's one of several earlier articles on security, access and yield.
---
---