We Buy Any Home – Latest Loan Offering Is Filled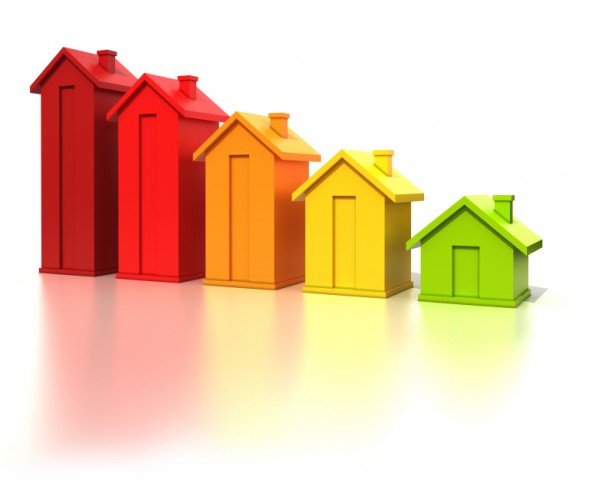 The latest loan offering from WeBuyAnyHome.com, has has successfully filled on the Money&Co. website. The loan is rated A+ and will pay a fixed rate of 7% for a term of 36 months. More loan offerings will land on site shortly.
WeBuyAnyHome.com is a leading home-buying company and one of few, cash-funded, home-buying companies in the UK.  The company is owned and managed by property professionals with over 300 years' combined experience in the residential property sector.
We have received up-to-date financial information from the firm which makes a strong case for the business's strength. This information is provided below, along with a description on how the company has weathered the COVID-19 crisis and a summary of the business strategy. As ever, we cannot warrant the truth of these statements but we have undertaken careful scrutiny of the company and the veracity of its representations.
If you decide to make a bid in the WeBuyAnyHome auction, we hope you will be successful.  The loan is eligible for inclusion in an Innovative Finance ISA

After a great start to 2020, with revenue significantly ahead of 2019 for the first 2 months of the year, the business was unexpectedly impacted by the COVID-19 crisis. In particular, the UK going into lockdown had a significant impact on property viewings and sales could not be concluded within the usual timeframe. As a result, revenues dropped by 46% in the second quarter of 2020. Whilst operating with much-reduced revenues, the business found that demand from house sellers remained high as they sought to liquidate assets to maximise cash. Given the uncertainty brought about by the long-term impact of COVID-19, the business was able to negotiate better terms for its house purchases than usual and this pushed up the gross margin from 16% to 20%, which helped to mitigate the fall in revenues.
As soon as the seriousness of the COVID-19 crisis became clear, the business moved quickly to take advantage of the support available from the UK government and placed the vast majority of its workforce on furlough. Once the lockdown was lifted, WBAH began to bring employees back from furlough and now has only two employees still furloughed. All other costs were immediately re-evaluated and the marketing spend, which was the main cost before the pandemic, is now running at 50% of the previous level. Once WBAH began operating with a reduced marketing spend, it became apparent that the business was still able to produce a strong level of leads. Over a number of years, the business has invested heavily in SEO to maximise growth. The business now attracts a good percentage of leads from organic ranking rather than pay-per-click. Purchasing in 2021 has started strongly. By the end of this month, the business anticipates returning to levels of stock last seen in April/May 2020. Whilst not quite as high as 2019 the trajectory is believed to be very positive.
Historical Performance And IFISA Process Guide
Money&Co. lenders have achieved an average return of more than 8 per cent gross (before we deduct our one per cent fee). 
That figure is the result of over £20 million of loans facilitated on the site, as we bring individuals looking for a good return on capital together with carefully vetted small companies seeking funds for growth. Bear in mind that lenders' capital is at risk. Read warnings on site before committing capital.
Money&Co. has been lending for over 5 years and has only had two bad debts so far, representing a bad debt rate of 0.03 per cent per annum.
All loans on site are eligible to be held in a Money&Co. Innovative Finance Individual Savings Account (IFISA), up to the annual ISA limit of £20,000. Such loans offer lenders tax-free income. Our offering is an Innovative Finance ISA (IFISA) that can hold the peer-to-peer (P2P) business loans that Money&Co. facilitates. For the purposes of this article, the terms ISA and IFISA are interchangeable.
So here's our guide to the process:
Step 1: Register as a lender. Go to the login page, and go through the process that the law requires us to effect. This means we have to do basic checks on you to comply with money-laundering and other security requirements.
Step 2: Put money into your account. This is best done by electronic transfer. We can also process paper cheques drawn in favour of Denmark Square Limited, the parent company of Money&Co.
Step 3: Buy loans in the loan market. Once you've put cash in your account it will sit there – and it won't earn interest until you've bought a piece of a loan. It's this final step that requires lenders and IFISA investors to be pro-active. Just choose some loans – all loans on the Money&Co. site can be held in an IFISA – and your money will start earning tax-free interest.
The ISA allowance for 2020/21 is unchanged from last tax year at £20,000, allowing a married couple to put £40,000 into a tax-free environment. Over three years, an investment of this scale in two Money&Co. Innovative Finance ISAs would generate £8,400 of income completely free of tax. We're assuming a 7 per cent return, net of charges and free of tax here.
Once you have made your initial commitment, you might then consider diversifying – buying a spread of loans. To do this, you can go into the "loans for sale" market. All loans bought in this market also qualify for IFISA tax benefits.
Risk: Security, Access, Yield
Do consider not just the return, but the security and the ease of access to your investment. We write regularly about these three key factors. Here's one of several earlier articles on security, access and yield.
---
---