Europe Sets Feet On CBDC Trail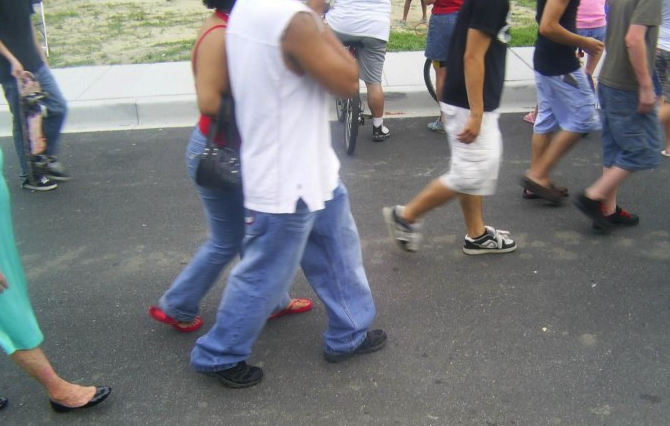 The relentless march of digital currencies continues. We run an extended excerpt from our friends at Crowdfundinsider on the proposed launch of a pan-European central bank digital currency.
As pointed out several times on this News site, and in our blogs, a CBDC is a digital token, not a cryptocurrency. That has ramifications for oversight, which was a key motivating factor in the launch of cryptos in the first place.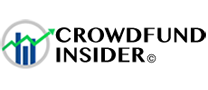 The ECB decided to launch the investigation phase of the digital euro project in July 2021 as interest increased in digital assets and the potential for technology to drive innovation in the payments and transfers sector.
The news follows a report by Politico that legislation could be unveiled to create a digital Euro or central bank digital currency (CBDC) by early 2023.
It has been no secret that the ECB, along with many central banks around the world, has been investigating the potential – or possibility – of a digital currency.
Much of the discussion has been prodded along by the emergence of blockchain technology and "private' currencies – first and foremost Bitcoin and Ethereum. The rise of stablecoins – digital assets tied to another asset such as fiat currency, has helped to accelerate policy discussions on the pros and cons of a CBDC.
Facebook's (Meta) failed attempt to create a non-sovereign global currency added fuel to the debate.
Much discourse revolves around the benefits of a digital currency, like greater access for the underbanked, real-time payments, and reduced costs of transfers, but questions remain as to the impact of a CBDC on monetary policy.
In the speech, Lagarde assured the European Parliament that a digital Euro would "complement cash, not replace it."
"We will investigate how a digital euro could offer a convenient, cost-free means of payment, allowing people to pay anywhere in the euro area with risk-free digital money – for example, when making payments online, which preclude the use of cash."
The Politico report states that a separate consultation is in the works by the EU that is predicted to focus on everyday use of a possible CBDC. The report is said to be made available next month.
Perhaps the biggest concern regarding a CBDC is privacy and the future ability for governments able to monitor every single transfer and payment – a feature that is missing from cash. China, the leader in the issuance of a CBDC with an iteration of a digital yuan already in use, is a case in point where an authoritarian government has the ability to cross the privacy line.
As well, there has been some speculation that a CBDC would remove the need for retail bank deposits – upending the existing commercial banking model as a digital currency could be held at a central bank ledger and not at a bank that provides little value except safekeeping.
In the US, another country that is trundling forward with a review of a digital dollar, some policymakers prefer a regulated stablecoin over a government-managed CBDC. Proponents draw parallels to private payment rails in existence today that, while subject to regulation, are not managed by government mandarins and the foibles of the different political ideologies. Bespoke regulation can mitigate any concern of a lack of monetary control.
Whether or not CBDCs become a reality in the west, digital transactions are the future for most transfers of value  – that much is clear- unless you are pursuing nefarious activities – then good old greenbacks or physical euros will probably be your currency of choice.
Historical Performance And IFISA Process Guide
Money&Co. lenders have achieved an average return of more than 8 per cent gross (before we deduct our one per cent fee). 
That figure is the result of over £24 million of loans facilitated on the site, as we bring individuals looking for a good return on capital together with carefully vetted small companies seeking funds for growth. Bear in mind that lenders' capital is at risk. Read warnings on site before committing capital.
Money&Co. has been lending for over 5 years and has only had two bad debts so far, representing a bad debt rate of 0.03 per cent per annum.
All loans on site are eligible to be held in a Money&Co. Innovative Finance Individual Savings Account (IFISA), up to the annual ISA limit of £20,000. Such loans offer lenders tax-free income. Our offering is an Innovative Finance ISA (IFISA) that can hold the peer-to-peer (P2P) business loans that Money&Co. facilitates. For the purposes of this article, the terms ISA and IFISA are interchangeable.
So here's our guide to the process:
Step 1: Register as a lender. Go to the login page, and go through the process that the law requires us to effect. This means we have to do basic checks on you to comply with money-laundering and other security requirements.
Step 2: Put money into your account. This is best done by electronic transfer. We can also process paper cheques drawn in favour of Denmark Square Limited, the parent company of Money&Co.
Step 3: Buy loans in the loan market. Once you've put cash in your account it will sit there – and it won't earn interest until you've bought a piece of a loan. It's this final step that requires lenders and IFISA investors to be pro-active. Just choose some loans – all loans on the Money&Co. site can be held in an IFISA – and your money will start earning tax-free interest.
The ISA allowance for 2020/21 is unchanged from last tax year at £20,000, allowing a married couple to put £40,000 into a tax-free environment. Over three years, an investment of this scale in two Money&Co. Innovative Finance ISAs would generate £8,400 of income completely free of tax. We're assuming a 7 per cent return, net of charges and free of tax here.
Once you have made your initial commitment, you might then consider diversifying – buying a spread of loans. To do this, you can go into the "loans for sale" market. All loans bought in this market also qualify for IFISA tax benefits.
Risk: Security, Access, Yield
Do consider not just the return, but the security and the ease of access to your investment. We write regularly about these three key factors. Here's one of several earlier articles on security, access and yield.
---
---