P2P Lenders Break Into Ratings Mainstream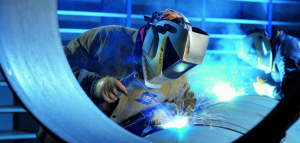 We monitor the fast-moving, high-octane world of the digital economy every day. As a FinTech company and a peer-to-peer (P2P) lender, we have to.
Rarely does one single news report emerge as the undisputed leader of the day. Today, however, the distinction of "must-read" status goes to Ryan Fowler of Tech City News.
The story concerns one of our cousins in P2P crowdfunding. LendInvest has a property-backed offering, whereas Money&Co. brings businesses together with lenders, whom we protect by taking a debenture on the assets of the businesses (and, of course, screening the borrowers via our rigorous credit-analysis process).
While the LendInvest offering is different from our own, the exciting news is that crowdfunders are gaining recognition from the mainstream. At last, the Fear of the New – and its attendant scaremongering – may be abating.
"LendInvest has become the first peer-to-peer platform to receive a European rating from a regulated credit rating agency," writes Tech City News.
LendInvest received a rating of SQ1, from ARC Ratings, which is the highest rating possible from the agency.
"The rating was a Quality Assurance Rating, which assessed LendInvest's ability to originate deal-flow, and its underwriting and servicing capabilities.
"Christian Faes, LendInvest CEO, said: 'The fact that LendInvest was able to get a rating from a regulated credit rating agency, is a positive step for the whole peer-to-peer marketplace lending market in Europe.Credit ratings agencies are understandably cautious when looking at new business models like marketplace lending.
'However, this represents a move towards the mainstream for peer-to-peer and marketplace lending, and a real coup for LendInvest.'"
*** Our latest loan offering, Real Engineering (Yorkshire) Ltd. (ee illustration, above), is forging ahead. The A-rated loan is for £367,000, with an indicative gross yield of 8.5 per cent. It is now 29 per cent funded. Register to lend.
Risk
Please remember that lending carries risk. See warnings on our Home page and in Frequently Asked Questions.
---
---