Alternative Finance: Great Growth – And Nifty Nomenclature!

The media is descending the recent Cambridge Judge/NESTA report on crowdfunding with great enthusiasm.
Crowdfundinsider excitedly reports a projection that the alternative finance sector will be worth £5 billion next year. If that's right, our mathematics tells us that's a projected growth rate of 56.25 per cent next year. Last year saw an 84 per cent growth rate to £3.2 billion. We regard this as good news – growth has to be managed carefully, and a 56 per cent growth rate is still very exciting.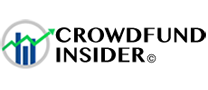 We do have a quibble on wording – still an issue in our young industry, as we reported recently. The article claims "P2P and Crowdfunding (sic)" will be worth £5 billion this year. It's not very pretty, but we do – after consultation with Bryan Zhang of Cambridge Judge – subscribe to P2P business lending as the term of art for our sector. We also acknowledge marketplace lending, but that term tends to imply institutional money – at least in the US. We go with the terms in the report graphic – as does AltFi.
Our friends at AltFi are enthusiastic in a different way. They look at their own monitoring and data management services and say that the volume data in the report "tallies closely with AltFi Data's daily updated statistics with the exception of equity crowdfunding where the report has a significantly higher figure (£245m vs £169m) – read more about the difficulty in tracking accurate equity crowdfunding volumes here.

"The report casts its definition of alternative finance slightly wider than the Liberum AltFi Volume Index, including segments such as reward-based crowdfunding, community shares and pension-led funding. Real-estate peer to peer lending is highlighted as the fastest-growing segment which tallies with our analysis outlined just a few days ago. 
"AltFi Data also applaud and appreciate the excellent job that Nesta have done of breaking down and defining industry taxonomy. The chart [above] is an excellent way of defining the distinct sub-sections of the species!"
Potential lenders should be mindful of the risks associated with P2P (see FAQs) as well as the good returns to be had:See here the latest of several articles (links to earlier pieces are embedded in this one). Our lenders have achieved an average gross return of over 9 per cent since we began facilitating loans in April 2014.
Entrepreneurs and SMEs looking to borrow from Money&Co. should click here. Facts and tips about crowdfunding in general are available by reading our knowledge hub, here.
To learn more about getting good returns on capital potential lenders should click here. Remember, when lending your capital is at risk – please read the warnings on our Home, Lend and Frequently Asked Questions pages.
---
---