Crowdfunders Find IFISA Teething Problems

---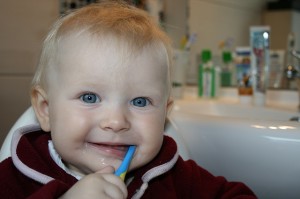 Young industries often find themselves with teething problems.
Witness the agonising over the implementation of Innovative Finance ISAs (aka IFISAs – tax-free savings plans holding up to £15,240 permanently free of capital or income taxes). The UK government has been enthusiastic about helping peer-to-peer (P2P) crowdfunders like Money&Co. reach a mass audience - and IFISAs are surely an excellent way to do this. Indeed, the administration has been praised in The Huffington Post by our CEO, Nicola Horlick, for its attitude. However, the road to regulatory hell seems to be paved with good intentions.
The Financial Conduct Authority (FCA), the chief UK regulator, has had to deny that it has "produced draft rules for the Innovative Finance Isa that contradict those produced by HM Revenue & Customs," according to FT Adviser.
"Earlier this month the FCA released a consultation paper on the Innovative Finance Isa.
Jake Wombwell-Povey, chief executive of peer-to-peer technology provider Goji, argued in the consultation paper the FCA appears to "directly contradict" information recently provided by HMRC on how the Innovative Finance Isa will work.

"Regulation drafted by HMRC reads: "In relation to an innovative finance account, the person who has the right to exercise the rights and duties of the lender [...] shall be the account manager," which Mr Wombwell-Povey interprets as meaning only peer-to-peer lending platforms can manage the Innovative Finance Isa.
"The FCA's consultation paper states: 'If 10 per cent of [existing Isa managers] were to offer their clients an Innovative Finance Isa component this would add an additional 50 firms to the estimated 50 to 70 firms operating loan-based crowdfunding platforms.'
"Mr Wombwell-Povey said this suggests the FCA believes non-peer to peer lenders will become Innovative Finance Isa managers while HMRC only permits P2P lenders to manage the new savings vehicle.'"
There seems to be some doubt on that last point. We have looked at the FCA regulatory proposals, and see a somewhat different picture. As Nicola Horlick notes in a recent blog: "It appears that the FCA was rather taken aback by the number of applications that it received for full permission. This seems odd, as they obviously knew how many platforms were operating under an interim permission. The result is that it is unlikely that many firms will have received their full permission by 6 April and so will not be able to offer the IFISA. However, the FCA published a consultation paper on 2 February, which set out its current thinking on the IFISA. In that document, it was stated that a firm authorised to advise on investments would automatically get approval to manage portfolios of P2P loans from 6 April. This suggests that any such firm that also had approval from HMRC to act as an ISA manager would be able to offer an IFISA from 6 April. So, maybe there will be a limited number of investment firms offering this product at the beginning of April."
It's still early in the process, and no-one doubts the good intentions of government and regulator alike. IFISAs will be launched one way or another in April. There may be a few difficulties along the way, but we predict that ultimately there will be strong demand for IFISAs.

Potential lenders should be mindful of the risks associated with P2P (see FAQs) as well as the good returns to be had:See here the latest of several articles (links to earlier pieces are embedded in this one). Our lenders have achieved an average gross return of over 9 per cent since we began facilitating loans in April 2014.
Entrepreneurs and SMEs looking to borrow from Money&Co. should click here. Facts and tips about crowdfunding in general are available by reading our knowledge hub, here.
To learn more about getting good returns on capital potential lenders should click here.Remember, when lending your capital is at risk – please read the warnings on our Home, Lend and Frequently Asked Questions pages.
---
---