IFISA Crowd Scrambling For Provision Permissions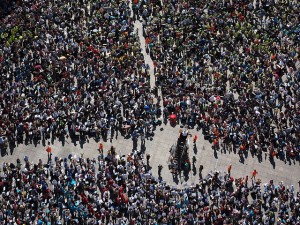 The Mail on Sunday reports on the scramble to bring the new "Innovative Finance Individual Savings Accounts" (IFISAs) to market. The IFISA will allow investors to acquire assets up to £15,240 per annum free of income or capital taxes. That means that Money&Co. lenders would be able to take income on this amount of lending free of tax. The average gross return achieved by lenders on out platform has been 9.15 per cent so far – that's 8.15 per cent net of fees.
But not everyone in the peer-to-peer (P2P) world is ready to offer these exciting new products, notes the Mail on Sunday. "[IFISAs] will be available from April 6, the start of the new tax year. Investments into equity-based crowdfunding will not be permitted within an Isa.
"IFISAs Could Offer £2.48k Tax-Free Per Couple"
Not all websites will be geared up in time. Key companies, such as Zopa, RateSetter and FundingCircle, are still awaiting full authorisation from the Financial Conduct Authority, the City regulator, which they need before they can offer an Isa.
"Supervision of peer-to-peer companies was passed from the Office of Fair Trading to the FCA in April 2014, when they were given a kind of temporary pass – known as interim permission – to carry on their business until full authorisation is secured."
As for our own plans? Here's what Money&Co. CEO Nicola Horlick has to say on the subject in her most recent blog: "A total return of 8.15 per cent, when inflation is at such a low level. is not to be sneezed at. The ISA allowance for 2016/17 is £15,240, which means that a married couple can invest £30,480, which is a very significant sum. A portfolio of Money&Co. loans could potentially generate an income of £2,484.
News of our plans with regard to the IFISA will be released in the next few weeks."
Potential lenders should be mindful of the risks associated with P2P (see FAQs) as well as the good returns to be had:See here the latest of several articles (links to earlier pieces are embedded in this one). Our lenders have achieved an average gross return of over 9 per cent since we began facilitating loans in April 2014.
Entrepreneurs and SMEs looking to borrow from Money&Co. should click here. Facts and tips about crowdfunding in general are available by reading our knowledge hub, here.
To learn more about getting good returns on capital potential lenders should click here.Remember, when lending your capital is at risk – please read the warnings on our Home, Lend and Frequently Asked Questions pages.
---
---