Asset Protection And The 'Holy Trinity' – Security, Access, Yield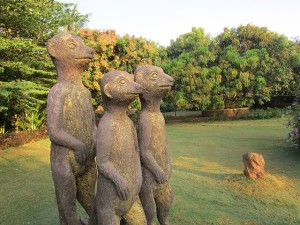 Today, we revisit a recurring theme of our reporting on the peer-to-peer (P2P) business lending scene: the interplay amongtst the Holy Trinity of asset appraisal – security, access and yield. We're prompted to do so by a move from the Prudential Regulation Authority (PRA) to raise the level of coverage for cash deposit accounts at banks and building societies provided by the Financial Services Compensation Scheme. Our friends at AltFi report it this way: "In a newly published policy statement, after factoring in feedback from interest parties, the PRA has proposed to reset the deposit protection limit to £85k as of 30 January 2017.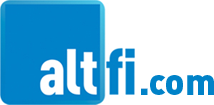 "The FSCS guards savers against the risk of capital loss in the event of their bank or building society falling over. The scheme does not encompass investment products, and so peer-to-peer/marketplace lenders have always existed outside of its scope. It was suggested in April 2016 that the scheme may be able to provide compensation of up to £50k for investors who had received "unsuitable advice" about the merits of investing via P2P sites, but that is the extent of the crossover to date…"
Regular visitors to our News section will know that the move is in fact reinstating the old level of coverage.
Here's how we reported the situation in August 2014:
"The [deposit] accounts are all protected by the Financial Services Compensation Scheme (FSCS), which safeguards deposits up to £85,000.
"So are these accounts worth investing in? That very much depends on your individual circumstances and your preferences. Let's look at the issues, and compare these top savings accounts with what you get from lending through Money&Co.
Security – The extra security of the FSCS may be very attractive to some. The guarantor of up to £85,000 of deposit is effectively the UK government. Money&Co., while licensed as an independent financial adviser and answerable to the Financial Conduct Authority, does not offer such security. But we do ensure that a debenture, a legal charge, is taken on our borrowing companies' assets to protect our lenders. And of course our credit-analysis is very rigorous.
Access – Do you need access to your cash in the short term? If so, the fixed-term provisions of the deposit accounts may seem onerous. Money&Co.'s loans can be for as short a term as one year. Most are longer, with a maximum term of five years. But if you want to take your cash back early, you can do so using our recently launched auction market. This means that you can sell your loan at any time to another Money&Co. lender.
Yield – Deposit accounts are linked to long-term interest rates, which are a lot lower than the yields offered by our borrowers. Money&Co. has successfully hosted the funding of several companies rated a B+ risk, with loan yields of more than 8 per cent."
Here's another of several Money&Co. articles looking at security, access and yield, published in January 2015.
We'll leave the final word to AltFi's recent report:
"Marketers within the peer-to-peer lending sector have long sought to position the sector as a glimmering alternative to state-insured deposit accounts, often echoing Behrens' argument: that the real value of savings is eroded by inflation, irrespective of the presence of the FSCS safety net.
"The truth of course is that more or less all people will look to hold both savings and investments within their portfolios, and peer-to-peer lending is rightly seen as falling within the latter bracket.
"So the resetting of the FSCS limit to £85k shouldn't have much of an impact on the peer-to-peer space. Nevertheless, it wouldn't be a surprise to see a few rallying cries from peer-to-peer lenders calling on savers to look elsewhere over the coming the week, in spite of the extra £10k of state-insured deposit protection."
New Loan Offers
New offerings are due on site soon. Watch this space!  
---
---