IFISA Tax-Free Investment Deadline: The Midnight Hour Approaches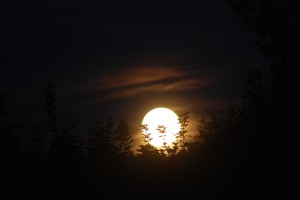 We're approaching the midnight hour for this year's £15,240 tax-free investment into Individual Savings Accounts (ISAs).
Money&Co. is offering a number of three-year asset-backed loans with a gross annual interest rate of 8% (7% after deducting Money&Co.'s annual fee of 1%). Investors who open an Innovative Finance ISA with Money&Co. will receive the income completely free of tax and can choose to either retain it in their Innovative Finance ISA for investment in new loans or pay it out monthly to their bank account. That means there's an income of over £1,050 – tax-free – for anyone investing the full £15,240 into a Money&Co. IFISA. If you're a higher-rate tax payer, you'd need to earn a gross yield of well over 10 per cent to achieve that return. As the link to our earlier article below shows, current cash deposits earn very low rates of interest (around 1 per cent) and Cash ISAs can and often do offer even worse yields.
Our friends at the comparison site, Orca note us on their comparison table: "The Innovative Finance ISA (IFISA) was launched in April 2016, allowing peer-to-peer investments (P2P) to be held within a tax-efficient ISA wrapper. To offer the Innovate Finance ISA (IFISA), P2P providers must be fully authorised by the the FCA and approved by the HMRC as ISA plan managers. You will be able to track who is offering the IFISA and what regulatory stage P2P providers are at by viewing the Orca IFISA tracker tables below."
For more, click here. BUT there's a but… Thanks to our somewhat out-of-date video, the interest rate is wrong. We have achieved over 9 per cent gross return, as an average, in the nearly three years we've been facilitating P2P loans. Our fault – and we've let Orca know.
IFISAs, P2P & Risk
If you haven't made a loan via Money&Co. before, please read the risk warnings and the FAQ section. You may also wish to consult a financial adviser before making an investment.
---
---