Cash ISA Returns: Dismal, Depressing – Or Just Daylight Robbery?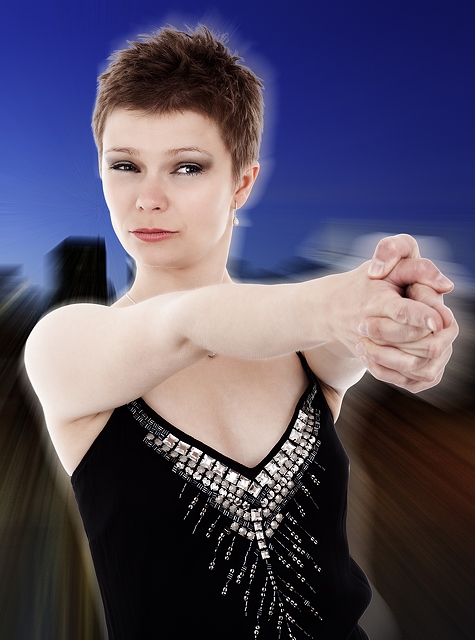 We have spent hours doing some important numbers. Our objective was to calculate the average return on Cash ISAs. Bear in mind that the current rate of retail price inflation in the UK stands at 3 per cent. The average Cash ISA yield came out at… 1.03 per cent.
Money&Co. looked at 233 ISA-investable cash accounts. The highest-yielding account required cash to be locked up for five years at a rate of 2.11 per cent. See a spread sheet of the top ten accounts, below.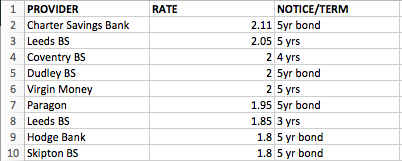 There are slightly higher yields to be had outside the ISA world. Comparison site Moneyfacts lists the highest-yielding account as offering 2.45 per cent for a five-year bond (again, capital is locked up for the full term). In this case, investors would not benefit from ISA tax breaks, and so find themselves paying tax on a yield that already falls below the inflation rate. The next-highest-yielding Cash ISA accounts are listed below.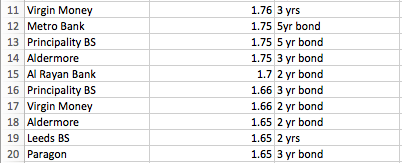 These figures lead us to conclude that the options facing Cash ISA investors are probably best described as the three Ds: dismal, depressing, or daylight robbery!
The yields on offer fall even further once you move away from the top end of niche players and certain building societies. See below.

Nicola Horlick, CEO of Money&Co., comments: "If you take out the smaller building societies and just look at what the major banks are offering, it is a pitiful 0.5 per cent.  The Money&Co. ISA yields 7 per cent after our fee of 1per cent, so if you have Cash ISAs sitting around, transfer them to us. A tax-free return of 7 per cent per annum is worth having."
Here is some of our earlier commentary on the way cash-deposit savers and investors have been deprived of income – otherwise known as The Great Savings Robbery: The Search For Income, Bank Of Shame, Blogger Escapes Great Savings Robbery. If a thing's worth saying once, it's worth saying, well, more than once…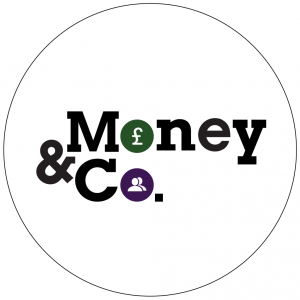 We currently have one A-rated, fixed-term loan on site, with a fixed rate of 8 per cent and a term of three years; it is presently 19 per cent bid – and will close when filled. Other loans, including an A-rated loan from Seascape (five-year term, yield of 9 per cent) are expected on site soon.
In addition to new loan offerings, our secondary loan market, offering existing loans for sale by lenders, is available to registered Money&Co. users.
All loans can be held, tax-free, in an Innovative Finance Individual Savings Account, or Innovative Finance ISA.
Risk: Security, Access, Yield
Do consider not just the return, but the security and the ease of access to your investment.We write regularly about these three key factors. Here's an earlier article on security, access and yield.
If you haven't made a loan via Money&Co. before, please read the risk warnings and the FAQ section. You may also wish to consult a financial adviser before making an investment. Capital is at risk, once loaned.
---
---